This forum is replacing the chapter email system that we have used to notify members of important information and Newsletter Postings

We have 2 main forum areas that must be subscribed to if you wish to be notified of postings. These 2 areas are limited to a few people to post and will be limited to a few notifications a month (One newsletter and 0 to 3 notifications as needed).

All Forum areas can be subscribed to (for email notifications) but we wanted the option of minimal emails for those of you that do not want to be bombarded with a bunch of posts.

That said -
PLEASE
do not duplicate your posts in multiple areas - choose the most appropriate and trust it.

Those that do not comply will be put in a moderated status so we have to approve your posts


On to the Settings

1. From the main screen (click on "Board Index" or HOG logo in the upper left anytime you see it to go to the main screen)

2. Choose the Forum area you wish to set or view (NOTE Positions of these may move)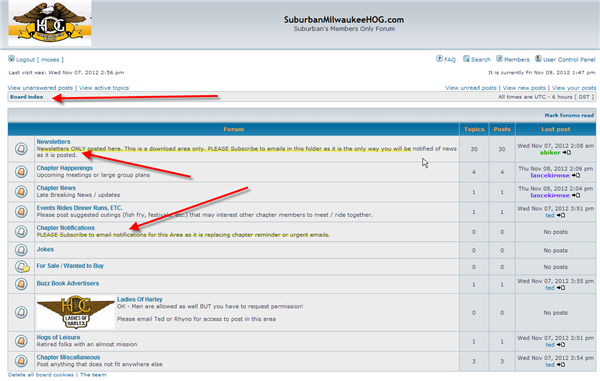 3. In order to receive Newsletter and Chapter important emails, subscribe to Newsletters and Chapter Notifications. Select the area you wish to set.

4. If the line before the Forum mane says Subscribe Forum, click it to subscribe to mailings.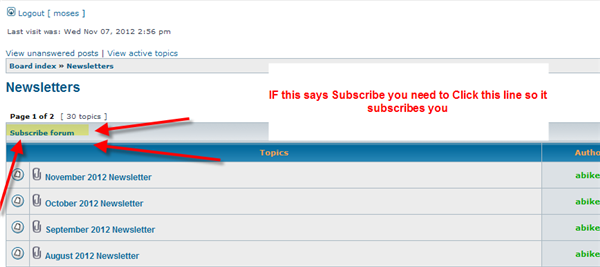 5. Repeat this for any and all areas you wish to get notifications on